What's new in Recover Keys version 12.0
11,000+ software programs supported
About 1000 new programs were added to our list of supported programs, since last version of Recover Keys. Take a look at chart below on how numbers of supported programs increased in versions of Recover Keys:



New UI design and dark-mode
Recover Keys user interface was updated to appear more modern and more intuitive for users.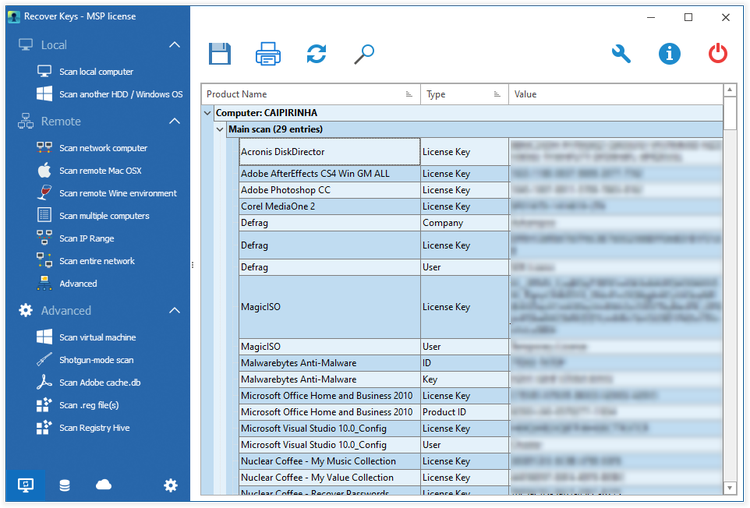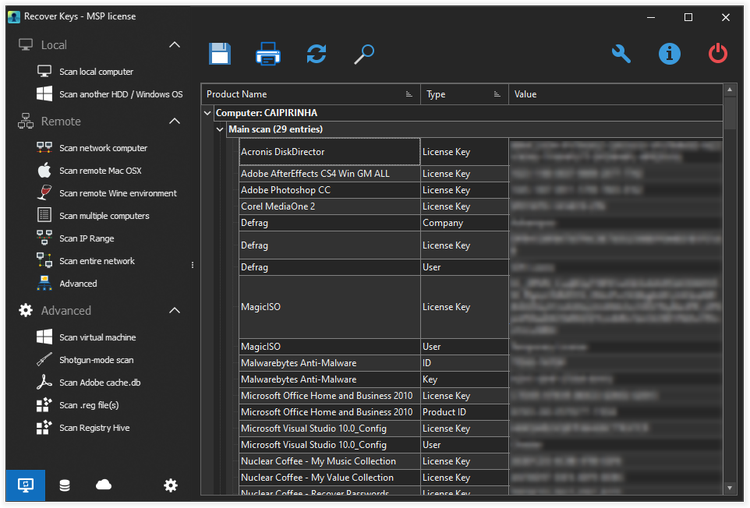 Windows 11 support
Full compatibility with Windows 11 and Mac OSX 14 (Sonoma).


Basic hardware info
Recover Keys will now also show you basic hardware spec (CPU, memory, motherboard, etc) of scanned PC.
NOTE: This feature is turned OFF by default, and can be turned ON in Options dialog.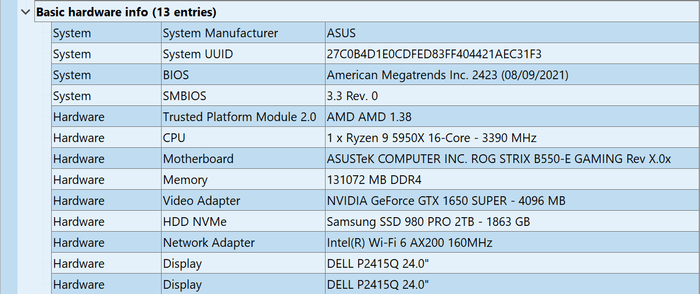 Wine environment support on Unix systems
Recover Keys can be launched on Wine environment on Linux or Mac, as well as remote Wine environment can be scanned from your Windows PC. For more information about Wine support click here.


Private key login to remote SSH hosts
For SSH hosts, such as Mac OSX or any other unix system with Wine installed, you can login using user/password as well as private key.


VirtualPC / Hyper-V virtual machines scanner
Recover Keys can now scan virtual machines. You can choose path to your VHD, VHDX, ISO file(s) and Recover Keys will mount and scan virtual machine without the need to turn then on.


Better "Deep scan" filtering
Improved deep scan data filtering, deep scan now filters out more unrelated to product keys data.


DPI-aware
Full DPI-awareness support, application will scale accordingly depending on your monitor settings.


Localization
Now available in 31 languages: English, Deutsch, Español, Français, Italiano, Íslenskur, Nederlands, Dansk, Svenska, Norsk, Suomi, Eesti, Český, Magyar, Ελληνικά, Polski, Português (Portugal), Português do Brasil, Türkçe, Română, Bahasa Indonesia, Українська, Русский, ქართული, 日本語, 한국어, 简体中文, 繁體中文, Arabic, Hebrew, Thai.


Download
Order now