How to scan remote Mac OSX for product keys
From usability point of view there is no difference between scanning network PC with Windows and network Mac OSX. Recover Keys will try to connect to network PC as normal Windows PC and after unsuccessful try - it will try connecting using SSH. Same as scanning network PC - select Scan network computer(s) from Select action dialog, then select Scan network computer: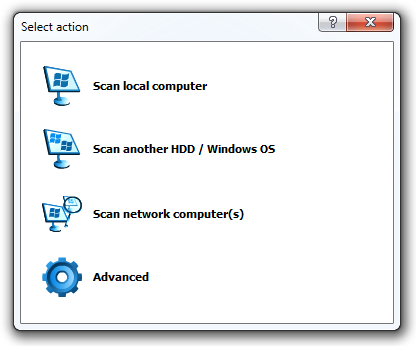 Fill in remote Mac hostname or IP address, then enter username and password: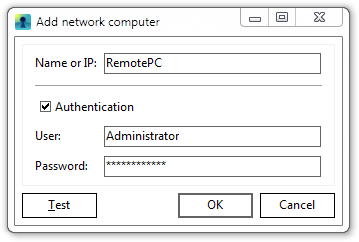 Please note, that remote Mac is being scanned using SSH / SCP protocols, so make sure they are enabled on network Mac. You can check requirements needed on network Mac OSX by visiting this link.

Minimum required OSX is 10.4 Tiger and it should work on any newer version of OSX.

NOTE: Network Mac OSX scan is only available in Premium and Enterprise licenses. Cmd version is also capable of scanning Mac OSX, same as GUI version, while Portable license doesn't support any kind of network scan, including Mac. For more information on licenses limitation, visit this page.