Main Window Overview
The Recover Keys interface is user friendly and intuitive as well. All the main elements of the application are available on a picture which is shown below: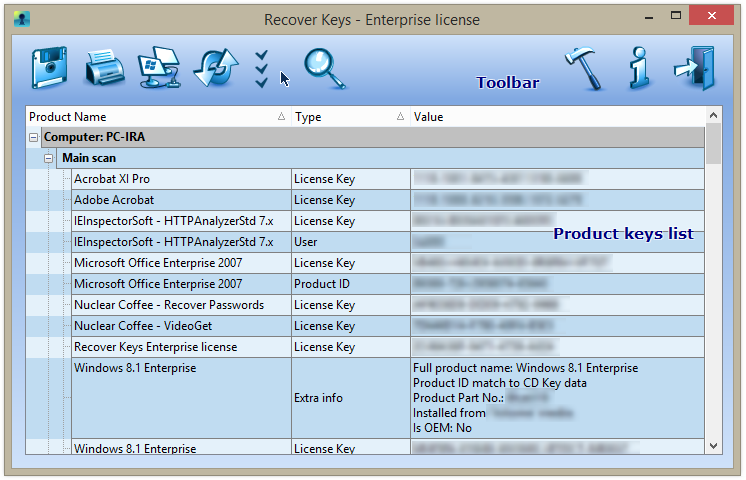 The Toolbar displays the most commonly used commands, allowing the users to scan computer or network for keys, manage program list or set program options. The Toolbar includes Export, Print preview, Select computers, Refresh list, Find keys, Customize columns, Options, About and Exit buttons.

The Product keys list area displays 3 columns: Product Name, Type, Value. Product column shows product names and versions. Next column shows types of values. Value shows program license keys and other product information such as product ID, user, company and auth. key.