"Deep scan" mode
At the moment Recover Keys can retrieve license keys from more than 11,000+ software titles. It doesn't matter how many software programs we will add into our program list, it will never support all of them, as there are millions of applications, and each stores its product key in different unique place. Recover Keys normal local or remote scan is performed using program's internal database, and shows what it sees from the places where the license information are supposed to be. It looks in the registry, files, database, etc.

"Deep scan" method is different way to scan the computer for program keys. This scan can retrieve information from computer registry / hard-drive for suspicious data entries (like LicenseKey, SerialNumber, SerialNo, ProductKey, etc.) Even though a lot of data (unrelated to actual product keys) may be found, it still should be very useful. "Deep scan" will work not only for local scan but also for network, hive, reg file scan as well.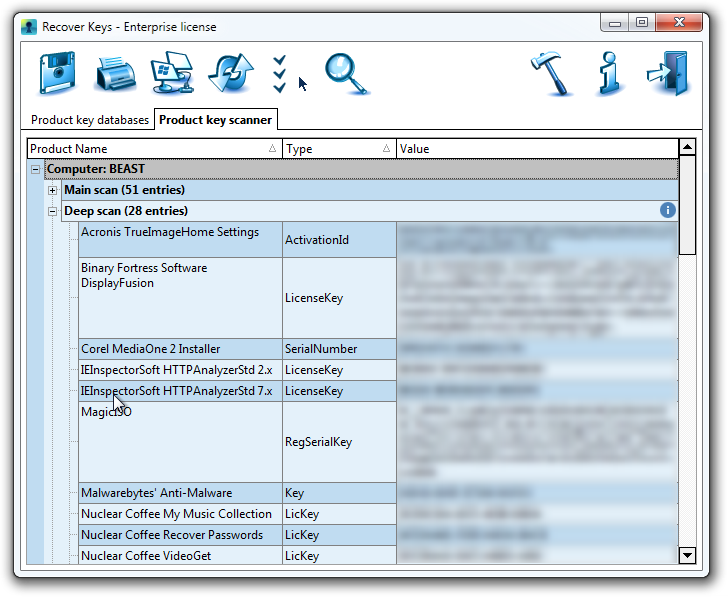 By default this feature is turned on. It can be disabled at Recover Keys Options dialog. There are also additional settings available.