Changing Product License Key
If you use a leaked product key (the one used on several computers or available to general public) or if you need to change product ID and license key without reinstalling the program, you can change the license key using Recover Keys. Changing the license key will also change the Product ID.
To change license key:
1. Click the right mouse button on the license key cell you want to change in the License Key column of the Product list area. Then select Change license key from the context menu.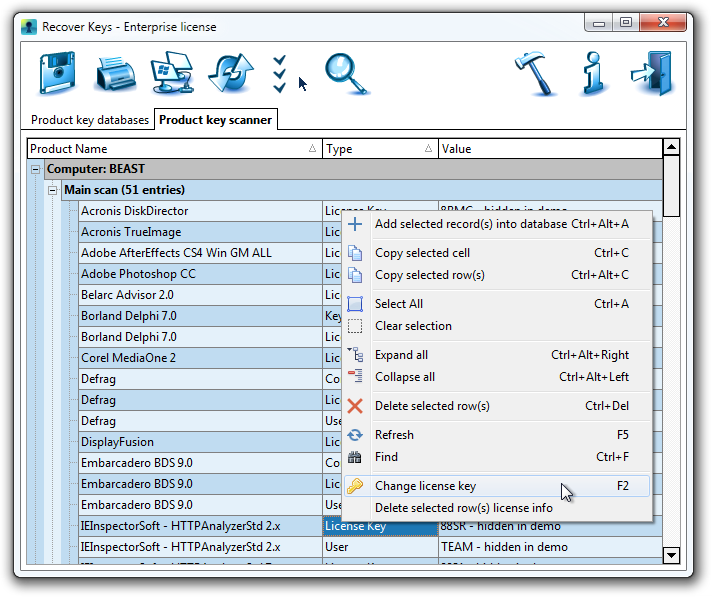 2. In the License Key dialog box, enter numbers or/and letters in the License Key box. Then click OK to save changes and close the License Key dialog box.