Activation
How to enter my License Key I received
Click the Register Recover Keys button

on the toolbar:
Then, click 'Enter license key':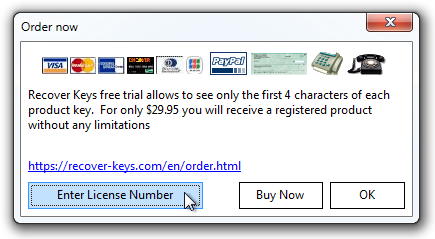 Enter your License Key and press OK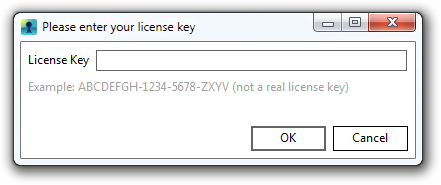 Make sure that you are entering the License Key correctly
Please ensure that you do not miss any characters and do not include any spaces.
If you copy and paste the license key, make sure you do not include any spaces at the beginning or at the end.
If you are using keyboard to enter the license key, please make sure that you aren't accidentally mistyping any characters, interposing O's and zeroes, and the like.
NOTE. If you receives license key as ABCD-ABCD-AB, it should be entered exactly this way, not as ABCDABCDAB. Please make sure you include all the characters.